Rodney Sullivan
Rod Sullivan is the founder of Xavier Technology Group and Rod Sullivan Leadership Coaching. These companies provide businesses and organizations interim IT Management and Leadership Development services respectively. He has 16 years of management experience in the IT field and 28 years of overall IT experience working for companies such as GE, Lockheed Martin, ADP, Fleet Bank, AmeriGas and a number of internet startups. Rod's community activity includes serving as the Director of the Men's Breakfast Ministry at Christian Stronghold Church, Philadelphia, PA. He graduated from Control Data Institute's Computer Technology Program, and earned a bachelors degree in Management of Information Systems from Eastern University, St. David's, Pennsylvania. He is a gifted communicator with a passion to lead. Follow Rod at
www.rodsullivan.com
.
---
Ed Polk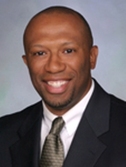 C. Edward ("Ed") Polk, Jr. is a gifted speaker and communicator and has been involved in men's ministry since his early career in the Air Force in the 1980s as part of the Brotherhood at Wheeler Air Force Base in Hawaii. Ed is a Patent Lawyer and has practiced law for 15 years in both federal and private sectors. The father of three children, Ed currently resides in Ashburn, Virginia and is Chief Litigation Counsel for Exela Pharma Sciences, a pharmaceutical company based in Lenoir, North Carolina. Ed is a graduate of the University of Maryland at College Park and the George Washington University Law School. With a passion for the suffering and the success of Job, Ed has a ministry of revival and restoration with the heart to raise the standard and reach the souls of men.


---
JR Johnson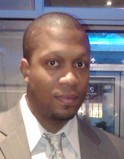 JR Johnson is an Elder at Face to Faith Ministries and an accomplished leader. He is a graduate of the University of Delaware in Newark, DE with a Bachelor's of Science in Chemistry. His initial post-collegiate works began in corporate Marketing and then miraculously extended to Corporate Tax with Choice Hotels International. Much like Joshua in the Old Testament, JR has the spirit of leadership. As a Corporate Tax Specialist he has conducted international affairs in Germany, Spain, and England. In this process he continued his passion for baseball and has won over 20 championships in men's and coed softball. Moreover, he is now competing at a national level in tennis. Now with AES, he is Senior Manager of Domestic Tax
---
Jerron Johnson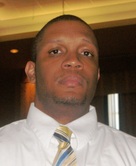 Jerron Johnson is a Deacon at Face to Faith Ministries. He is a graduate of the University of Maryland at the Eastern Shore where he graduated with a Bachelor's Degree in Information Technology. He is a gifted Network Engineer and is currently a consultant for the Federal Aviation Administration. His territory comprises airport information systems and air traffic control that involves Reagan National Airport, the Thurgood Marshall-BWI Airport, Andrews AIr Force Base, and regional airports in Easton and Frederick, Maryland. He has done Network Engineering for over 9 years and has helped manage systems at Verizon, the United State Postal Service, and T. Rowe Price.
---
Elder Tony Page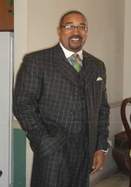 Among his signature scriptures is John 12: 24; inside it says: " . . . Unless a kernel of wheat is planted in the soil and dies, it remains alone. But its death will produce many new kernels—a plentiful harvest of new lives." (NLT). Elder Tony Page is a gifted minister and communicator with a passion for the revival the restoration of men. He is a mentor of men,
a teacher, and a servant leader with a gifted understanding and revelation of the Word of God. His gifts have made room for him to preach the gospel and evangelize souls from Maryland to California, from Michigan to Texas, and even internationally. He has a degree in Christian Education from Aenon Bible College and today he brings a testimony of faith & favor, of trust & triumph, and of character & courage. He faithfully serves as an Elder with Evangel Church in Upper Marlboro, MD.


---
William Lee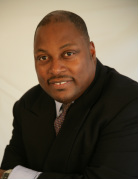 Bill Lee is a gospel music recording industry and radio veteran; his music career began by consulting for platinum artists with major recording labels such as Sony, EMI Gospel, and Word Records. He has prospered marketing positions for artists such as Kirk Franklin, Donald Lawrence, and gospel icons like the Winans, Commissioned, Hezekiah Walker, and more. His gospel music acumen spans for more than a decade. Bill's musical journey includes working as an General Manager for a gospel radio station, broadcasting on-air shifts, and working as a product manager and a marketing consultant. He is the conduit by which the Man to Man Offense radio broadcast is aired multiply throughout each day on WDIH Radio 90.3FM.


---