The Exchange Zone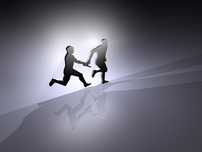 Ephesians 4: 29 (NASB) says: "[Speak] only such a word as is good for edification according to the need of the moment, so that it will give grace to those who hear."

As iron sharpens iron, find grace and growth in the one-minute messages below as the Lord imparts strength to your soul and life to your life.

---
LISTEN LIVE!
"Man To Man Offense" is aired multiply throughout the day on WDIH Radio on 90.3 FM under the direction of Program Manager, Bill Lee.
WDIH-- "Where the Gospel Just Sounds Better"
---